WELCOME, WELCOME !!
Oh HO HO IT'S FRIDAY FEATURE TIME !!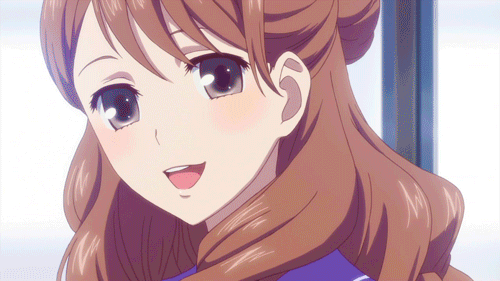 It's post – a -rama!! time again where every second Friday, I share posts I have read for the past two weeks. Hopefully they interest you enough to go have a read and find a new blogger to follow. Apologies if this comes out late have been rather busy this week a tad and made no time to read anyone's posts. Promise next time I'll feature more than three but like I said have only read a few posts lately.
So which posts will be featured this week then… continue down below to find out !!!


---
Reiseng from Toxic Muffin wrote a personal piece expressing current feelings built up feelings they had been wanting to express for a while. I have to admit while reading it, was humorous at points, they were addressing of how people in the anime community don't bod well. Taking anyone's criticism or opinions and of how it's hard to avoid negativity on social media like twitter. Reiseng also talks about in the article of how female characters in anime are treated and all the fan service that comes along with it. It was a great read and opened my eyes on the view points of how anime treats it's female characters. Definitely check out this post and follow Toxic Muffin !!
---
Krystallina from daiyamanga is my go to place for any manga anything and one of he recent posts on fruit baskets comparison was insightful. Yen press a manga distributor recently brought out omnibus releases of a old classic shoujo fruits basket. Krystallina did a mini comparison of the omnibus releases vs tokyo pops single volume release. My decision to buy either has been towed on now, as I'm not sure which ones to get now but if you've been weighing on which to collect then recommend reading Daiya's manga comparison on both. !!
---
Crimson from myfujoshilife  wanted to try and expand into the yuri genre. She came upon a manga I've been wanting to read for a while now, Whispered words. I know there are people here who aren't a fan of genres such as Yaoi or Yuri but crimson puts this yuri manga in a good light. I believe it's important to share all posts no matter, that is what this feature thing I do is for and for people who like these genres like me. I recommend going give this review a read and see if it peaks your interest, it certainly has for me.
---
Hope you guys enjoyed this FRIDAY FEATURE please go check everyone out from this post 

Comment below for any thoughts you have or any posts I should be checking out !!!
I'll see you all next feature friday

See you in the next post!!
LitaKino