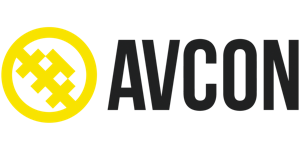 Conventions should be four days long here in Australia like in America not TWO!!
The image above really does explain how anyone feels after a convention weekend but after not going to one for a year and half. It's given me a new perspective on attending these types of events but I'll talk about that later in the post. I'll give you guys some back story of this convention I've gone to for years now.

I can't believe I have posted this up here but this convention I've attended since 2009 has always been very special to me. Avcon stands for Adelaide Anime and Video Gaming Festival it's been running since 2005 and started out in the main university of Adelaide. By 2009 attending my first con it had moved to a bigger location the Adelaide convention center, ever since then has just grown and become better with every year. I had attended every year accept in 2015 due to personal reasons but when my friend asked if I wanted to go together with her this year, couldn't pass that up.
Friday Evening
The Friday of Avcon is always the day to collect your passes if you have pre-registered tickets and when the opening ceremony is held. In all the years I have gone I attended the ceremony from memory two or three times, most people end up going because they have pre-con excitement. I'm not saying the opening ceremony isn't fun, a lot of work goes into it all by volunteers of the whole thing and it's a great tradition to have. Generally guests of the con make an appearance and afterwards a anime movie screening is held. This year I believe it was Love live but my friend I know wouldn't sit through that sadly. I didn't end up going to the opening ceremony, me and my friend got our passes, had some dinner, went to visit the anime store in the city (as the convention is held in the city). Then headed back to her house as I was staying with her the whole weekend and went pokemon go hunting, in the cold for 2 hours. That might sound strange to some as it's winter season where I am currently and my friend lives near the beach, so it was extra cold but was fun to see other people out Pokemon hunting.
I wasn't that bothered about going to the opening ceremony this time around, to be honest I just felt meh about the whole thing. So the Friday evening is always uneventful as far as I've experienced and the real excitement doesn't come until the next day.
My Cosplay For The Weekend
During a live stream and on my twitter I announced my cosplay plan for the whole weekend of the convention which was Sango from Inuyasha. I only had about a month to organize a cosplay plan and deciding on a cosplay is not the easiest of tasks, having an endless list never helps. I just randomly scrolled through my old cosplay folder and Sango popped right out to me, I decided to do her traveller version clothing. It was perfect for the chilly weather we were having over the weekend, I'm going to talk about this costume more in detail in another related post. 
I was surprised while walking around quite a few people remembered the character and from what show. The majority of people that wanted a picture or liked my costume were from the older generation back when I was first getting into anime I'll say. Sango was a big hit surprisingly through the course of the weekend

---

Con Hightlights
Artist: Jenni – Illustrations (She does such cute things)

From not going last year the whole layout of the convention had changed. Soon as me and my friend walked into the place, you were right into the artist alley part with all the fan art related items and prints. That went all the way round on a curve angle, leading to the entrance of the dealers haul, which I thought was really good. It seemed there were more artists there than I had ever seen at previous cons and was horrid to stare at such cute things. On the first day said I wouldn't spend anything right away when I got there, which indeed I did as mentioned of all fanart cutesy, right in your face when you enter the convention. I will be doing a separate post of all the things I bought during the convention for anyone that wondered. 
One of the first highlights of the convention for me was attending two panels by the same person. Every year at Avcon there always different guests and one of this years guests was the incredible, Caitlin Glass. Who is best known for voicing Winry Rockbell from Full Metal Alchemist. On the Saturday we attended her fan question panel, where she answered fans questions related around her voice acting career. Caitlin was so dearing to all her fans and answered every question with the best answer she could give. It was really fun to listen to her talk about her work with funimation and funny questions fans asked her.
Me and my friend liked her so much we decided to attend her second panel on Sunday, which we thought was the same thing Q + A again. In fact wasn't but was even better Caitlin gave us an insight into how dubbing music for anime works, legal issues. It was really interesting and will be quite memorable for me. After that panel I knew I had to go get her signing to add to my special folder where I keep all of my convention related things in.
---
As usual there were some amazing cosplay's everywhere you looked. I didn't managed to take a lot of photos of costumes or the convention itself much. The weekend was crazy but little moments like this that happened, make me happy looking at it. My friend on the Saturday decided to go as Inuyasha with me, and never thought we would find a Kagome, she was so adorable. Some people may have seen this image on twitter but I just love this photo and sad I couldn't find a Miroku, would have completed this. Here are some cosplay's pics I did take:

– The first photo the giant Jiggly puff was on the spot for expression wise.
– Spunky Vegeta cosplayer I ended meeting, fitted the bill for being Vegeta in my opinion.
– I FOUND a LACUS, I was so happy as she was going to be my second choice if Sango didn't work out. She was a lovely girl and she just inspired me to finally get around to doing Lacus.
– I ran into one of my friends who got a lot of attention for stars wars cosplay. A lass I have not seen all of the Stars wars movies, was not apart of my childhood so I don't know the name of the character she is. If anyone wishes to clarify for me please comment below.
– Mad hatters tea party came to town and I got a free stress ball out of it.
---
One main highlight over the weekend was when my friend turned into something else. She bought this talking, pug head from a fantasy related stall. She offered to pay $100 for it, can't remember if it was actually for sale or not but the guy she was talking with said SOLD, next moment. It was quite the attraction after that during the rest of the weekend, it really does look realistic and the best part was whenever her mouth moved, the puppet head's mouth moved as well. Even when we were getting the tram home, little kids came up to her very curious and was really cute. My friend kept referring to the head as Pug love or pug needs love lol
---

One other highlight from the weekend was an Australia distributor called Siren Visual. I love them more than Madman sometimes as they license shows that I always want in my collection. I was so excited to see they have a stall at Avcon this year, never had I seen them before, were told the company had been taken over by new people. The people running the stall were so friendly and they were greatly entertained by my friend's massive pug head. They asked us on the Sunday to come back to the stall for a photo which was surprising so I'll be on the look out for them at future Australian Cons.

One of the best highlights of the convention was Avcon have a closing ceremony along side the opening ceremony. Part of the closing ceremony they do a auction which goes towards charity, putting items up for bid that are from around the convention. A lot of people attend this part of the convention for the laughs, as over the years the insane bids that have occurred on some not worth items. This time was no different as for example as a maid cafe photo set of all the maids from the cafe, some other little trinkets went for $300. You just think to yourself oh why…. would you but the most surprising thing that happened was my friend bought in a couple of bids. 
She ended up getting a massive sign with all of the Amateur game developers (Indie Games Room referred to as also) signatures on it. The last thing was a huge box full of costume related wear, elf ears, costume makeup, booklet on armor you can buy, a mask and two swords. This stuff went in the end for $560 but all the things she got are worth more than that, she got a bargin let me tell you !! 
---

Conclusion
Overall the convention was fun and made some memories, I was impressed with how everything from the dealers haul to artist alley was set up. It didn't feel cramped or over crowded as it had in previous years and things were well more organized to an extend. The only let down for me during the convention was one panel I was going to attend but there were technical issues and had to reschedule at a later time. Which wasn't beneficial for me but hey stuff happens, that was the only negative I had about the convention.
To attend the whole convention was $60 for a weekend pass and $45 for a single day which I thought wasn't bad. But hoping pricing does not go up more than that for this convention otherwise it will be a bit of an issue for me. While I had fun as usual at this local convention I've attended every year, it has made me think or crave me more now to attend different conventions out there. I would like to attend a international convention in America one day which would be amazing and just in general it's made me want to see what else there is to offer convention wise.
I did vlog a little during the convention but my camera ran out of power on the Sunday because I forgot to charge it. I used my phone but when I went to replay the footage I'd taken the sound was so quiet, couldn't hear anything. Then I went to upload it all to my computer, played it all the clips were all black, so that footage is useless now. So I will be compiling a short video of the footage that does work. I'm not good at vlogging in public to be honest, should have been my perfect comfort zone but no still I failed and my anxiety just took over lol. 
---

I'm not sure if I'll attend next year or not but it was very refreshing non the less to go to a convention. I hope you enjoyed reading my convention experience, a haul post is soon following on from this, so I can show everyone what I got during the convention.
If you guys would like to know more about this convention I attended click here 
I'll see you all in the next post !! 😀
LitaKino