Hello Readers 😀 
You know The best feeling in the world to any anime fan is getting any new anime, manga etc. This particularly means a lot to people who love collecting anything to do with anime, I myself am one of millions who love to do this. People all over have things they love to collect even from the oddest of sorts such as, coins, model trains the list could go on. I'm here to simply tell you guys why I love collecting anime and being a collector. 
---

Sense Of Fulfillment

Collecting gives us collectors a sense of fulfillment, knowing it's ours and now is apart of a personal growing collection. It gives you a buzz of excitement in your life especially say it's something you have saved up so hard for. I can't tell you how many times I have stalked my mail box every day for something I'm waiting for.  The feeling is amazing of whenever I get a new series really is and collecting is not really a hobby for me but a obsession. So there is no better feeling of when you purchase or are given something that you know will be yours.
---

Having a Physical Copy
Most fans nowadays pay through a subscription site like crunchy roll, netflix, hulu etc and stream anime. Streaming has involved in the last few years, shows airing in Japan you can watch them as they are airing, this is called simulcast. Most fans know Full Metal Alchemist had stopped being licensed by Funimation, which means going out of print. When this happens with popular series it gives anyone that kick to hunt down for that series, to have for their own. To me reminds me of why I started collecting and of how owning physical copies are important still. I'm not so much from a streamer back in the day used youtube a lot to watch some anime series, when I had good internet lol. I just think you may never know what will happen in the future and knowing I have my own physical copy of a anime/manga I love that is peace of mind. Anime art box releases always come with extras, it always draws you in with it's pretty art work and  art boxes to me are worth going the extra mile to have. Having physical copies of anime or manga you love again gives collectors a sense of fulfillment and knowing they have it for their own.
---

Supporting The Anime Industry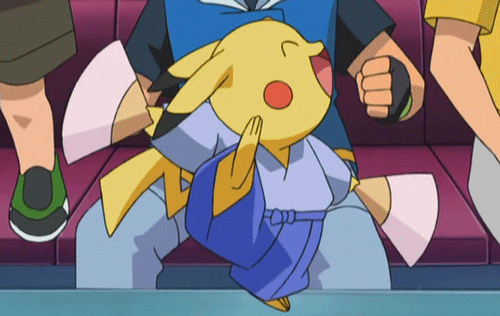 Streaming or buying physical copies all up supports the anime industry. Some people think sales of DVDs and Blurays have slipped but I don't think that is true. I remember how fast the Tokyo Ghoul limited edition sold out when it was first released here in Australia, that should give you some indication. Knowing when I buy physical copies of anime or manga, I know in some way I am supporting this industry and studios. Must not forget studios like KyoAni, shaft, bones etc of all the amazing work they do to bring us the joy of anime. The teams who are apart of the production work particularly in Japan this is aimed towards, they aren't paid that well. It's a common fact and knowing that even if it's just little makes you want to help out in anyway. 
---

Money Can Be A Obstacle But Doesn't Have To Be
Collecting anime and manga is not the cheapest things, it's a very expensive hobby. You see a lot of anime fans on youtube do their monthly haul of what they purchased. Your like "How did they afford all those 10 collections?" "I'll never own any anime or manga", it's perfectly okay to follow envious or jealous, myself in the past has felt this way. I had that mentality of thinking years back that I wasn't going to be able to own anime anything. Now that way of thinking gets you nowhere, noone is a rich god and not a lot of people have money to spend on themselves. I've never let the issue of money stop me from collecting, I have learnt to put my adult responsibility *cough bills* first and save money. There is always a way to work around things, heck why do you guys think ebay is my best friend? 
---

It's a Personal Thing
I'm sure for all that follow me on here, twitter or Instagram. you all know how I get excited whenever I get any new series or whatever. Collecting anime/manga I've seen or read in the past, having it for my own it's a personal thing. I look at my anime collection of what I have collected or been given as a gift, it personally reminds me of happy times. Moments of when I finally got that collection so that I can re-watch it again, something being given as a gift from a friend, something you bought from a convention. Of things any collector gets it has all a personal attachment of some sort. For example for me finally owning Final Fantasy unlimited, I looked for that collection for five years till luck was on my side and got it for $40 original box set. You can see how happy I was above to finally have this set as it was a out of print series.
I have a very deep attachment to this buy and so everytime I look at it, I'm reminded of that moment I finally got it. Collecting makes you relive all the happy moments 🙂
---
Out Of Print/Rare Series

Apart of my anime collecting, more than anything I love collecting out of print/rare series. Ha everyone should know this I reckon about me, I'm a person who doesn't always like to keep up with what's popular. It's a thrill finding a hidden gem kind of anime then getting to review or write up about it, which is one of the reasons I started this blog for myself. For watching anime for a long time, I've found some interesting unheard of shows that I have yet to share with you all. I just always feel sorry for some series that never get talked about and that is what drives me to collect more rare series. This is the thing I most enjoy about collecting anime.
---

Sales/Ebay Are My Best Friend
Hook + line = sinker I truly am just like any fan who sees a sale pop up in there email or visit their favorite shopping site. Everybody again knows ebay is my go to for finding a good deal, not everyone likes ebay as you can sometimes not get what you pay for. From shopping on eBay for years now, I know what is dodgy and isn't, most of my buys are all from eBay. I've never had a bad experience when it comes to buying anime or manga, always have found me a good deal, my mum calls me the bargin queen. But every fan, otaku knows SALES ARE OUR BEST FRIEND !! 
---
I hope you all enjoyed this different kind of post. I want to plan to do a post about tips about collecting and on how to save but that will be for another time. From being a collector I wanted to share from a personal point of view of why I do it and what it means to me 🙂 
Comment below if you enjoyed this post and would like to see more of this sort of thing from me 😀
I'll see you all in the next post !!! 😀
LitaKino