Greetings Readers 🙂
Welcome to the now fornightly feature Friday as for a long while now I forgot I had set out that goal for this year (aren't I smart?). All of my feature Fridays will be from now on fornightly as will fit better with my schedule and give me time to make these features better for you guys. As you know I like to do a little intro about my week or could say last two weeks well just for this week I have been feeling very loved. Mainly due to the fact of Otaku Gamer Zone asking if it was alright to do a website feature on me and Kausus just did it within a day o.o
I was kind of lost for words on all the nice things they wrote and go here to read the feature for yourselves. Kausus works so hard so make sure to check out the other things they do on their site as currently they are looking for people to join their team so click here if your interested in being apart of that. Another thing to make me feel loved this week was all the congratulations all over my twitter on I announcing becoming apart of UnimeTV Team so you shall see more from me indeed. 🙂
Plus this song has been leaving me so pumped while blogging, one of my favorite teen bands The Corrs made a come back and their new stuff I have been obsessed with. HAVE A LISTEN !!
ENOUGH ABOUT ME !!
READY FOR THE FEATURES OF THIS WEEK 😉 
Blogger Feature: 
This week's blogger features goes to Miss Kira whom I have had the pleasure of getting to know better over the last two weeks. She is fairly new to the blogging community but we hit it off as she loves the romance genre, ooo looking good Kira. Blogging is something Kira is trying out to express her love for anime, manga and make otaku friends. Kira is another stalker of my blog officially now I am proud to announce and as everyone knows I will support any and anyone new to blogging. Kira's enthusiasm towards anime and manga that she shows through her blog made me want to follow her and I can tell we are going to have some amazing shoujo conversations. It would mean a lot to me blogger friends if you go on over and check out her blog or BETTER YET follow her she is a lovely girl ❤
Make her feel welcome my readers and bloggers !!!
Post Of The Week

Link To Post
This week's post of the week goes to Magnitude Reviews and their brilliant, list on romance anime recommendations. Their are some wondeful suggestions in here for anyone looking for a new romance series to watch or binge over, I commend them for the time they put into doing this post. It can be tedious doing this sort of post so Well Done my friend, definitely go check out this great romance, drooling recommendation list my friends.
Video Of The Week
This week's video goes one of our own bloggers AnimeReviewerGirl who you all know as Shay, last year she started her own youtube channel and has been doing videos ever since. Shay is doing so well on her channel, proud of her with all her interesting discussions and I loved her talking about her Top 5 Shoujo Animes. All brilliant suggestions so go check out this video and her channel so what is a happening my duckies.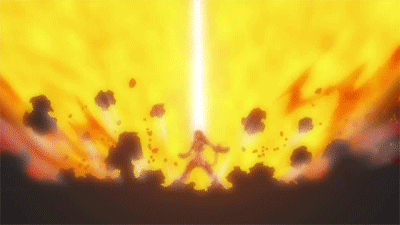 Hope you guys enjoyed this FRIDAY FEATURE please go check everyone out from this post 😀
Comment below for any thoughts you have or anyone else I should be checking out 🙂
I'll see you all in a fornight for another feature friday 🙂
See you in the next post!!
LitaKino