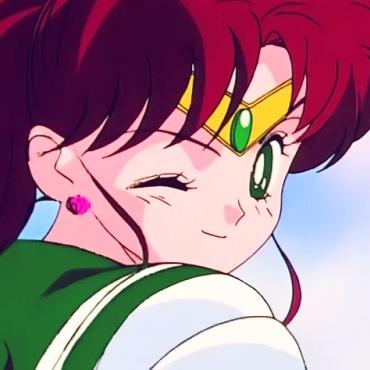 There is the face of my blog up above isn't she just splendid this whole post is only about all of you looking at her…Bye.
.
.
.
ENOUGH LOOKING !!!
What up Readers?
Finally get a change to tell you all my plans for blogging this year as I wish  to do better than I did last year. Before I waffle on my blog will be one year old next week 10th January which is exciting and have planned a special post which I have been saving for a really long time so keep your eyes peeled open for that 🙂
Be More Active
Haha this first goal is hard for any blogger because life gets in the way, stuff happens we can't control but towards the end of last year my activeness was slacking as I did loose motivation to write anything. I had what everyone calls a "writer's blank" I think after that two week break I just had is what I needed as around at the time before the break everything was mental. Aiming to be more active every week trying to get up to 2 to 3 posts a week, at night time is always when I write my posts most free time I have. Always look at my twitter feed or follow me on there to see when a new post will come out, this is something I do wish to achieve better 🙂 
New Review Layout
I announced at the end of last year my weekly reviews on Sunday would stop and that still is at a halt. Reviews from now on will be having one out every 2 weeks or if I have more time try and do one earlier, schedules for me do not work accept for my Friday Feature. My reviews now will have a new layout as you can see from my Lull In The sea review , everything won't be divided up into catagories accept I am keeping Intros and story/plot the same. I like the new layout was easier to break down my thoughts on animation, characters, music and etc so let me know if you like the new way of my reviewing layout. Many of my previous reviews may all look different in review style that is only because I was experimenting in how I wanted to present my reviews. Those reviews will most likely be rewritten at some stage as most of them I am not happy with still but that will happen later in the year. 
Friday Feature Continues
My Friday Feature segment will still be going but I've decided every week to feature something different. I feel featuring a blogger every week I'll run out of bloggers to feature so one will be featured every two weeks, in between will be any interesting posts I have come across and anything else anime related I come across. This segment has had a great response from all the people that follow me, I love supporting new bloggers and  anyone so makes me happy to do it. I will try to feature a blogger every Friday but I am always on the search for fresh meat LOL, Feature Friday will resume as of tomorrow so look forward to that 🙂
More Anime/Manga Content
First year of blogging very less anime and manga content especially manga. So weekly I wish to do anything that springs through my crazy brain to write up. More reviews, first impressions, analyzing crucial parts in anime's, lists, favorite. Seasonal anime is still at a train stop somewhere as I have may talked about previously that watching anime online for me with my internet drains it so fast. Really sucks but I have to respect I even have any and living with parents plus sister having to consider there usage time. Hoping to bring out more manga related posts as my sprinting span to read more manga has taken off since mid last year 🙂 

Collab With Bloggers More




My wish is collaborate with more bloggers I have only done it once with SomethingaboutLynLyn which was so much fun. so if anyone wants to collaborate me doing anything anime or manga related please ask me I will always say YESSS !!  
Ask me Questions
You can ask me questions now since I decided to create this account so anything you want to ask me click here. If this doesn't work out I will just delete it haha lol

Personal Goals
Read 50 mangas – Lord knows if this will go well but I want to read more manga.
See Full Metal Alchemist – Such a popular series and about time to check out the hype of this show as to which I have started watching it already!! Good start then!!
Watch A K Drama – Least once this year to watch one K drama and see if I can get into it or not lol
Finish Collecting Unfinished Animes – Inuyasha, Sailor moon, dragonballz, and other series I don't have the full collections of I wish to complete with some bargaining hunting
Anime Collection Update Posts – Each month or whenever I get a bundle of anime will write an update of what I have added to my collection. I enjoy writing those posts a lot 🙂

I feel I have covered everything I have wanted for goals for this year Blogging is going to be a big part of it as with youtube right now it's on the slope. Youtube I wanted to concentrate more on to but with my internet, having to consider doing it less I don't know what I will do to be honest right now blogging is more fun for me. It's a great outlet for me to escape reality, be a hermit as this year I feel that is what will happen and have conversations with like minded anime people. 
Well Lita is not going to bore you any further from here on out more anime content awaits 😉 
I'll see you all in the next post!!! 😀 
LitaKino