First Impression:  Is It Wrong to Try to Pick Up Girls in a Dungeon?
Spring anime 2015 is really heating up I am thoroughly enjoying what I have watched so far, I wish I could watch more of them but I have lame internet here at home. So at the moment I can only watch week by week which is fine 🙂 Now this interesting anime Is It Wrong to Try to Pick Up Girls in a Dungeon? I hadn't even planned on watching it was after I read a anime blogger's impression on this show that I was intrigued a lot, This reminds me of sword art online a little and screaming harem. 
As far as I understand the story it's about this thing called the dungeon in the city of Orario which is this huge maze thing. We meet a young adventurer named Bell where like any other adventurer who enters this maze will meet a pretty girl and a romance will blossom. Along side Bell is his Goddess Hestia who stays by him, so it's about his journey to make it to the top of the dungeon and land himself a pretty girl >.<   
I have to say this anime is very different from sword art online as many people have been relating this show to it but there are some similarities. One main similarity they have like in sword art online they have to get up levels same things happen in this anime. I don't think it will be the next sword art online but I believe this anime will make it's own standing it has for me so far. I really love the animation in this was one of the first things that kind of interested me and I am already in love the main character Bell ❤ 
Oh he is a cutie cannot deny that he does remind me a little of kirito from sword art online for both wanting to be stronger. He made me laugh already in the first episode with his dainty personality so care free.
  Hestia is very entertaining with that over energetic personality of hers. Here I was thinking she would be this innocent little god but was not totally what I expected. I am really glad she has the personality she has and it is quite obvious she likes Bell. Oh how I cannot wait to see if the dummy Bell actually notices.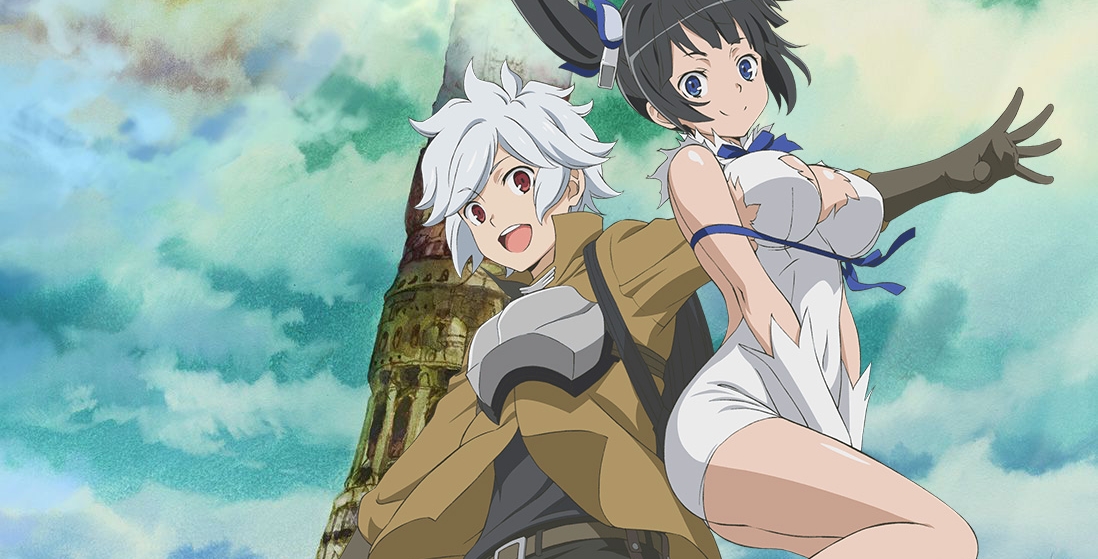 These two are quite a pair and entertained me enough in the first episode 😀 
Episode 1 was good the main plot and the introduction to this anime was done beautifully but one thing about this anime that shouts out to me is Harem, Harem somewhere along the line for Bell you never know. I am looking forward to this series a lot and all the other interesting characters that are going to come into this ❤
I don't like going to a lot of details when doing first impressions because I don't like to give my readers spoilers otherwise I feel spoils it for them. This is to those who wonder why I don't go into a lot of detail. Detail for me is when I do my actual anime reviews, Feel free to click the link below to watch the first episode if you haven't 🙂 
This anime is a defininate shiner in this spring season of anime I feel ❤ 
Comment below if you have seen the first episode and your first impression 🙂 
LitaKino